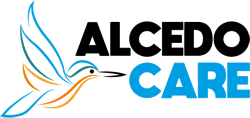 Alcedo Care are experts in the Homecare field. 
Dedicated professionals are able to offer career sessions to Schools, Colleges & University students. Social Care has a wide variety of rewarding careers that your students may be interested in.
Below are some examples their team can offer:
Career sessions with Alcedo Care
Personalised sessions around the needs of the current modules (PPE, Person Centred Care etc.)
Careers – Employment for those 18+ (Work  placements etc.)
Employer in the Foyer – We can bring our vehicle and set up on campus for your students to find out info on care vacancies
Working Lunch Sessions
We offer careers in numerous roles such as Children's Services, Complex Nursing, Domiciliary Care, Live In Care etc.
If you would like to enquire about a session please contact –